My Marian Devotion (Part 2 of My 5-Year Tribute to 'Ina')
Our Lady of Fatima
grabbed from here.
Originally published on September 18, 2017, which coincided with the centennial anniversary of Our Lady of Fatima.
This brief essay is the second portion of my five-part series of essays chronicling my spiritual connection to our Ina, the Lady of Peñafrancia.

Last year, I described how our family is a Bicolano family through and through – that my parents, grandparents and most of our ancestors are Bicolanos, that I grew up in Bicol, and that I have Bicol as my mother tongue, and so on and so forth.

This Bicolano identity of mine is something that I am proud of, and being born on the feast day of the region's patroness is a delight to me, something that brings more flavour to my identity.

This year is about my faith and how it brought wonders to my life.


My Marian Devotion



2017 has been the most wonderful year of my 30 years of existence. I could not believe that a series of nice events could possibly happen for, in 2014, I had almost given up all hope.


I have been a Catholic all my life. I even had a blog dedicated to my spiritual feelings, but nobody knows – not even my family – that I almost changed religion.
It was in 2010 when feelings of faith were almost nil. I didn't feel the connection to Jesus anymore. I didn't understand why he had to die on the cross to save our sins and why there has to be hell. I tried to understand other religions – Buddhism, Hinduism, Islam, among many others.

But one thing's missing among all these – I was wondering if I can ever cease my Marian Devotion and still become an entirely different person. That was when I realized I just couldn't be anybody else but a Catholic.

I could never leave Mama Mary because whenever I don't understand Jesus, I'll just look at Mama Mary's image and by such sight, I regain peace in my heart.

In September 2013, I prayed Blessed Mother Teresa's novena. It was so powerful that I decided to attend masses every Sunday. From 2010 until that point, I would only attend mass once a month. Since September 2013, I rarely missed a Sunday mass.

When faith was beginning to crystallize, I encountered so many challenges – most of which were so overwhelming that I began to lose sleep on a regular basis. From August 2014 until August 2015, I've had a total of 36 sleepless nights.

To make matters even worse, I was set to graduate from law school in March 2015 and take the bar exams in November. I reached my lowest point sometime in November 2014 when, every other night, I stayed awake from sundown to sunrise.

That difficult part of my life compelled me to read the booklet to the Divine Mercy, which my mother suggested me to read. During those excruciatingly difficult months, I would read it and cite the prayers. In that month of November, I encountered such tempting thought, "give up yourself on me and I will make you flourish." I knew it came from something I would not even want to describe here. I replied, "No. God's plans are better than yours."

Without me noticing it until a few years later, I realized that things started to get better in December 2014 – I experienced a deluge of brilliant ideas for my thesis, which I was still so puzzled in the previous month. While we were the last to have a thesis topic approved, we were also the first to defend and finish our thesis – and with high grades.

The year 2015 started out very positively – Pope Francis visited the Philippines. The visit gave me a lot of hope for the future. But just the same, my problems haunted me night by night all the way until the Bar Exams in November. I intentionally left off the testing center without finishing the Bar exams for I knew that if I pass it, I didn't deserve the title. I was not prepared to become a lawyer. Indeed, I failed – but I accepted it as soon as few hours after I had known it.

When the grades arrived, I couldn't believe my eyes – I got a grade of 74.65%. According to my estimates, if I finished the exams, I would have passed. As I was reviewing for the second time around, I told myself that I should not have any regret as I merely guessed most of my answers.

By December 2016, all but two of my problems were gone. All I ever needed to do then was to wait for the results of the 2016 Bar Exams. For the first time in years, I also received a wonderful blessing – a job at Commission on Audit. My officemates were like a family to me. One of them gave me the best gift I have ever received in my entire life: Daily Gospel interpretations for the entire year of 2017.

Since the first of January, I have been reading the gift. As I go along with the year, I am learning so many things from Jesus. It came to a point when all my doubts were replaced by wisdom.

By May, I received the good news that I passed the Bar. At such moment, I learned that God is not only real, that he is also good. I am no longer bothered by negative thoughts. Everything was replaced with something positive.

I asked myself quite recently, "today that I regained my faith in Jesus, what now is the role of Mama Mary?" I answered, "when you've almost lost your faith, she was your remaining reason."

That simple answer describes well enough what Marian Devotion is really about. When we're not so comfortable to pray to God directly, we can always open our hearts to Mama Mary. In turn, she will bring us closer to God.

I never lost faith in Mama Mary and it was through her that I kept my Catholic affiliation. Indeed, if I turned to another religion, I wouldn't have the kind of life I have now. I really think that all the wonderful things that are happening to me are things that I owe to Mama Mary and Jesus.

I learned to hold on to faith – no matter what the circumstances are – and wait. I've waited for almost three years for my problems to go away, and for a lot more to eventually become a lawyer. Miracles do happen, and wonderful things await the patient soul.

As we celebrate the Feast Day of our patroness year by year, I am hoping that we do not lose sight on what it really is about.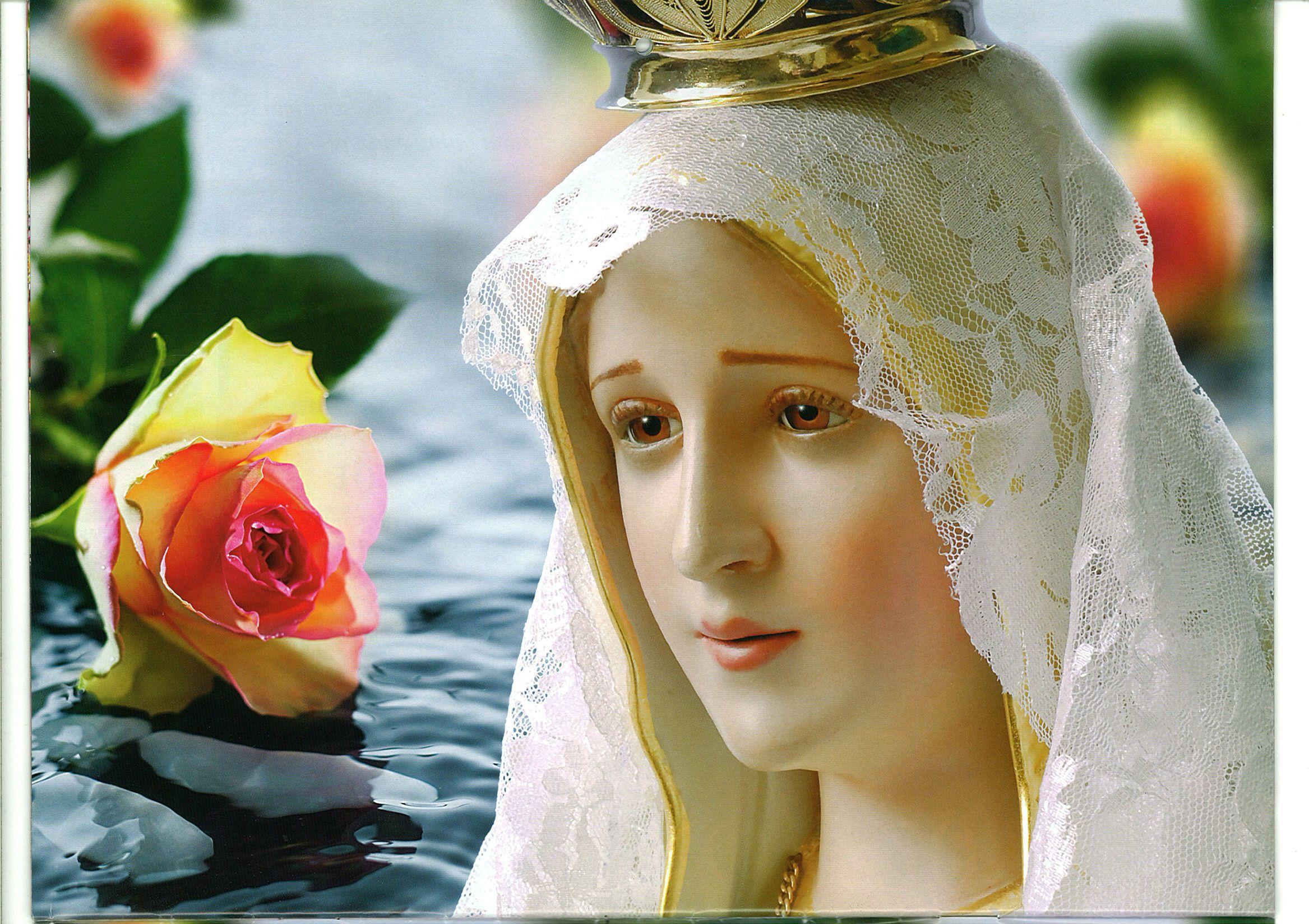 Our Lady of Fatima
grabbed from here.